These pancakes are light and fluffy, with a boost of lemon and poppy seeds for an extra flavour boost and texture
Everyone needs a go to pancake recipe and this is mine. I often tailor it to suit my preferences and I absolutely love lemons, so decided to make a lemon and poppy seed version.
Nothing beats a warm stack of pancakes, piled high with golden syrup and butter. Here however, I swapped the conventional for lemon curd and blueberries.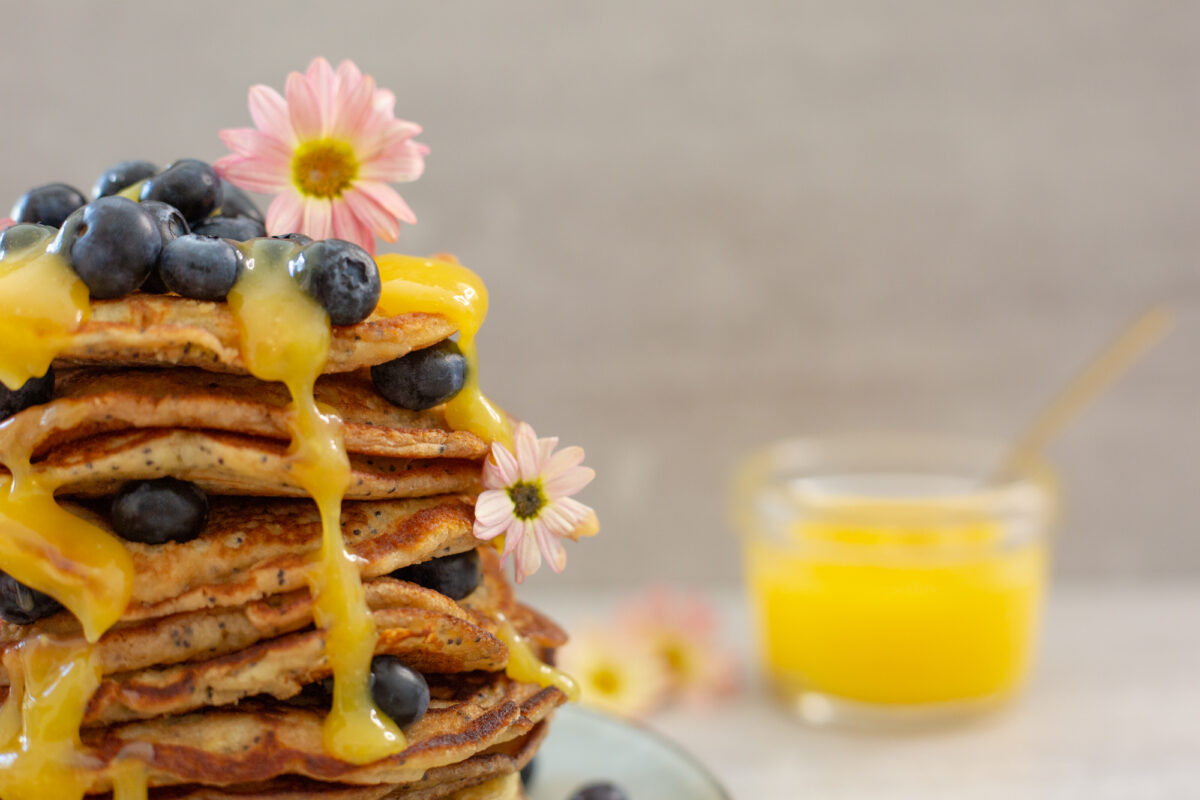 If you prefer a more conventional flavour, I suggest omitting the lemon zest and poppyseeds. Though it is always nice to switch things up a bit.
If you make this recipe, please share it with me by tagging me on Instagram @adventureswithsugar or on Facebook at Adventures with Sugar.
LEMON AND POPPYSEED PANCAKES
280g cake flour
60g white sugar
4 teaspoons baking powder
1/4 teaspoon bicarbonate of soda
2 tablespoons poppy seeds
1 tablespoon lemon zest
1 large egg
60g butter, melted
45m lemon juice
430ml full-fat milk
METHOD
Mix the milk and lemon juice together and set aside for five minutes.
Add the melted butter and egg to the milk mixture.
Place the remaining ingredients into a bowl and slowly add the wet ingredients, being careful not to overmix.
Let the batter stand for 45 minutes.
Set a pan on medium heat and grease the pan with butter, pour a quarter cup of batter into the centre of the pan. Wait until you see little bubbles on the side facing up, then flip and cook for a minute or so more.
Finish off as desired, usually with blueberries and lemon curd.
TO SERVE
Blueberries
Lemon Curd
Whipped Cream
Recipe by adventureswithsugar.com