Make a batch of these when passionfruit are in season and use them in a multitude of different ways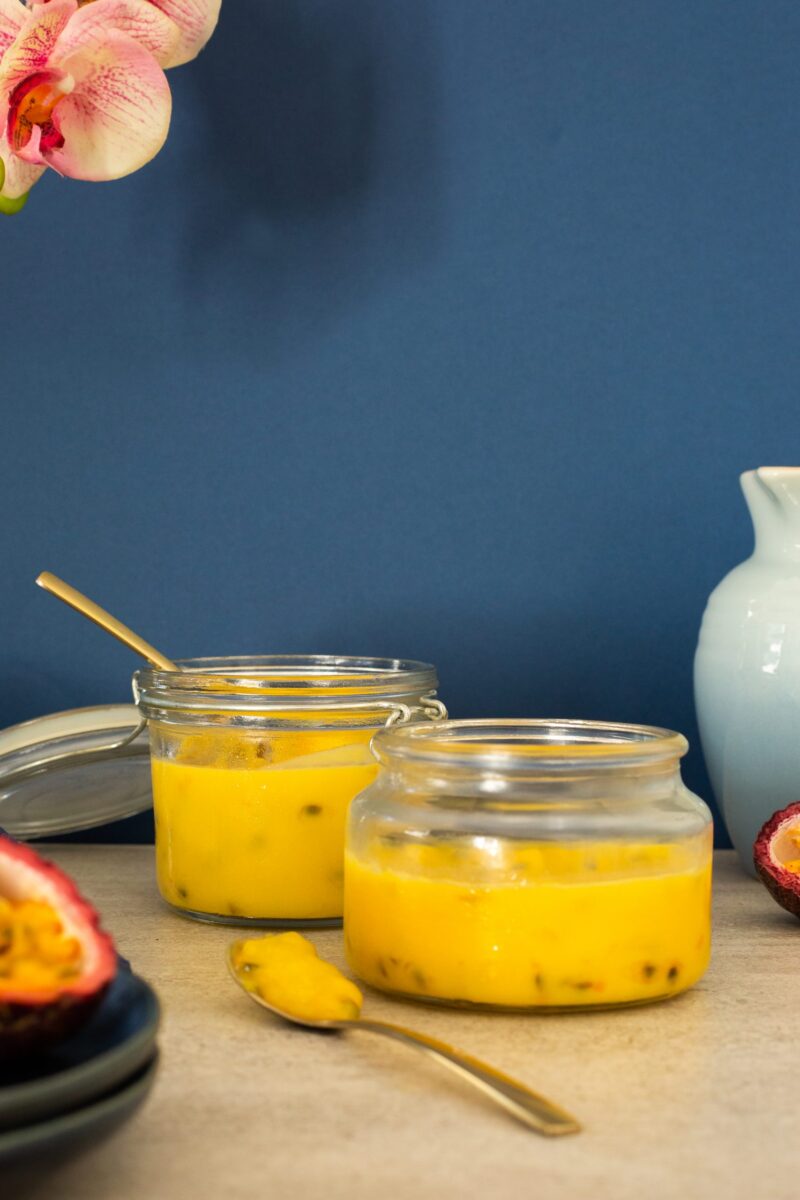 Much like lemon curd, when passionfruit are in season, I always have a batch of passionfruit curd in my fridge. It is really simple to make, with just five ingredients!
Eat it on everything from toast and yogurt for breakfast, to icing for cupcakes, filling for a cake or the perfect drizzle to a pavlova – the possibilities are infinite!
I have read recipes which include the pips and those which strain them out, you can decide what works for you. I personally love the little dark specks. The important thing to bear in mind is that if you do strain the passionfruit of the pips, you would need more fruits to make up a cup.
If you make this recipe, please share it with me by tagging me on Instagram @adventureswithsugar or on Facebook at Adventures with Sugar. Please also leave a comment below to let me know how you got on with the recipe.
FOR THE PASSIONFRUIT CURD
250ml passionfruit pulp
60ml lemon juice
200g white sugar
140g butter
3 large eggs
3 egg yolks
METHOD
Place the passionfruit pulp, lemon juice, butter and sugar in a saucepan and heat until the sugar dissolves and the mixture just begins to boil.
Set aside to cool for about five minutes.
Whisk the eggs and egg yolks together to break them up, then slowly add in half of the juice mixture. This tempers the eggs and prevents them from curdling.
Add the tempered mixture back to the juice mixture and return to the stove.
Cook on medium heat until the mixture becomes thick and coats the back of a spoon, without running off. This could take a good 15 to 20 minutes.
Let the curd come to room temperature, before placing it in a sterilised jar and storing in the fridge.
The curd will store in the fridge for up to two weeks.
Recipe by adventureswithsugar.com