A marvelously delicious South African Classic 🙂 A spongy caramelized pudding, made with apricot jam, served with a side of custard and/or ice cream.
I baked this pudding a while back for Heritage Day and just never got around to sharing the recipe.
Malva pudding has been around for ages. On researching various recipes, I found that most of them followed a similar formulae with the same ingredients, just in different proportions.
I did find a recipe in an old cookbook from Linsen's mum, which was slightly different, however. Interestingly, the recipe was for a "marshmallow pudding" and not the usual malva pudding. Upon further research, it turns out the Afrikaans word for marshmallow is malvalekker. I am therefor attributing the naming in this book to this translation.
Whilst many of the recipes I have reviewed call for whipping of the eggs and sugar, until the mixture reaches ribbon stage, this recipe has much more butter in it and release on the creaming method. As opposed to the tight crumb structure produced by the whipping of the eggs and the sugar, the method I use in this recipe produces a much softer pudding.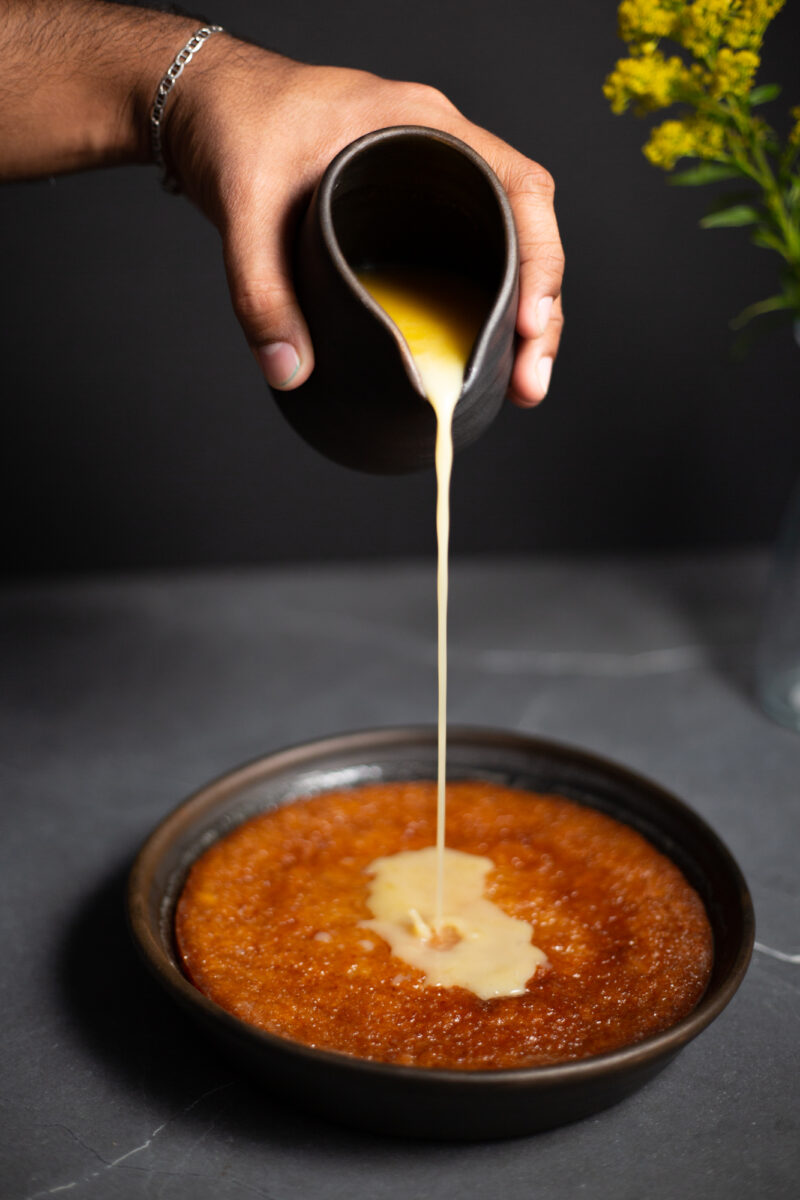 The inclusion of the apricot jam does and a slight change of flavour, but you can be adventurous here and use marmalade instead.
If you make this recipe, please share it with me by tagging me on Instagram @adventureswithsugar or on Facebook at Adventures with Sugar.
MALVA PUDDING
90g butter, room temperature
100g brown sugar
2 Tbs apricot jam
2 large eggs
150g cake flour
190ml full cream milk
1tsp bicarbonate of soda
1tsp vinegar
METHOD
Preheat the oven to 180 degrees Celcius. Grease a 18cm square baking dish with some cooking spray and set aside.
Cream the butter and brown sugar until light and fluffy – approximately 5 minutes.
Then add in the apricot jam and beat to incorporate.
Add the eggs, one at a time, and mix until well incorporated. This will ensure that the mixture does not curdle.
Alternate adding the flour and the milk mixture, beginning with the flour.
Finally, mix the bicarbonate of soda and vinegar together, let fizzle and then add to the mixture.
Bake for about 30 minutes, or until a toothpick inserted into the pudding comes out clean.
SAUCE
100g caster sugar
60g butter
60ml water
125ml evaporated milk/fresh cream
METHOD
When the malva pudding is at the halfway mark, place all the ingredients in a medium size saucepan and heat on medium heat until the mixture comes to a boil.
When the pudding comes out of the oven, pour over the sauce immediately.
Serve the pudding whilst warm, with custard and/or ice cream.
Recipe by adventureswithsugar.com